Product Description
Cleaner is designed to reduce noise level for operator convenience and also for noise-sensitive areas.
Longer runtime with XGT battery (220 minutes with 5.0Ahx2 (parallel) battery).
Efficient three stage HEPA filtration system + GYUPPA
AWS dust extractor connects wirelessly with the power tool & allows the dust extractor to starts automatically when the tool starts. Also dust extractor stops on its own when the tool is in rest.
(Sold without Battery and Charger)
User Benefits
Auto-start Wireless System (AWS) connects to power tool with Bluetooth
Quiet operation for operator comfort
HEPA Filter is used to capture very fine particles effectively
Flat top design for space saving in storage
Carry handle for easy transport
| Specification | |
| --- | --- |
| Voltage XGT | Yes |
| Nominal Battery Voltage | 40 V |
| Battery Chemistry (Ni-Cd / Ni-MH / Li-ion) | Li-ion |
| Battery protection | Yes |
| Air volume | 1,8 m³/min |
| Max. sealed suction | 230 mbar |
| | 20 min |
| Tool weight with battery (EPTA) | 8.6 - 11.7 kg |
| Product Dimensions (L x W x H): | 366 x 334 x 475 mm |
| Dust Bag Capacity | 15 L |
| AWS Ready | Yes |
| Sound Pressure Level (LpA) | 70 dB(A) |
| Noise Uncertainty (K Factor) | 2.5 dB(A) |
| Vibration Level (3 axes) | ≤ 2,5 m/s² |
| Vibration Uncertainty (K Factor) | 1.5 m/s² |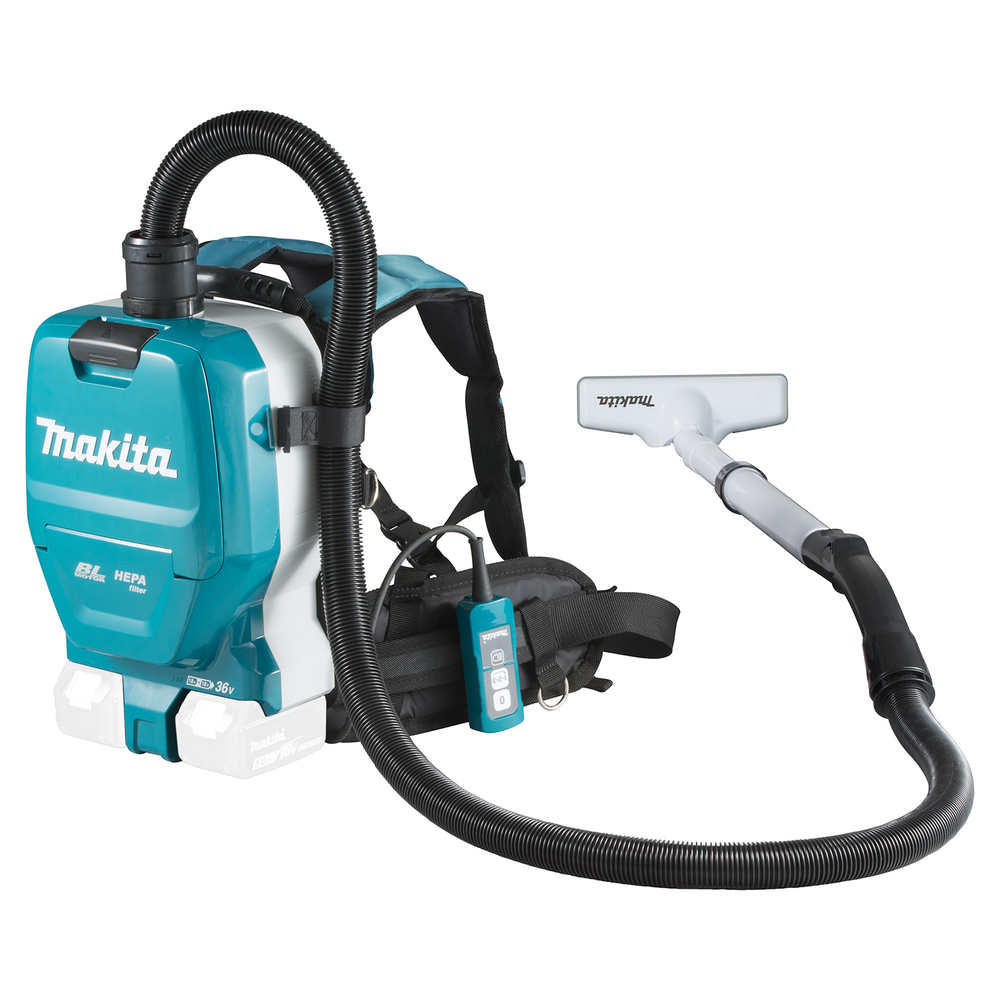 DVC261Z – Vacuum Cleaner LXT®
SG150 – Wall Chaser