Product Description
Mixing speed selectable according to a variety of material.
0-920min-1 rpm @ high speed for fast mixing of medium viscous material such as mortar or paint.
0-500min-1 rpm @ low speed for mixing high viscous material such as concrete.
Switch cover minimizes the chance that switch trigger or lock-on/off
button might be stuck by adhered and hardened material.
Battery cover minimizes the chance that spattered material might adhere to the battery.
Battery Cover for 2.0Ah, 4.0Ah battery 122D95-8 (standard).
Battery Cover for 5.0Ah, 8.0Ah battery 1911R6-2 (optional).
Shank Holding Mechanism Screw-in type shaft holder M12 and M14
User Benefits
Soft start function minimizes start up shock and makes the tool start smoothly
Ergonomic rubberized D-handle design for better fit and added comfort
| Specification | |
| --- | --- |
| Voltage XGT | Yes |
| Nominal Battery Voltage | 40 V |
| Battery Chemistry (Ni-Cd / Ni-MH / Li-ion) | Li-ion |
| Battery protection | Yes |
| Max Output Power | 1200 W |
| No load speed | 0 - 500 / 0 - 920 min⁻¹ |
| Spindle Thread | M14 |
| Blade diameter (beater) | 240 mm |
| Sound Power Level (LWA) | 92 dB(A) |
| Sound Pressure Level (LpA) | 81 dB(A) |
| Noise Uncertainty (K Factor) | 3 dB(A) |
| Vibration Level (3 axes) | ≤ 2,5 m/s² |
| Vibration Uncertainty (K Factor) | 1,5 m/s² |
| Product weight | 5,1 kg |
| Tool weight with battery (EPTA) | 5,7 - 7,0 kg |
| Product Dimensions (L x W x H): | 373 x 458 x 235 mm |
| Side Grip | Yes |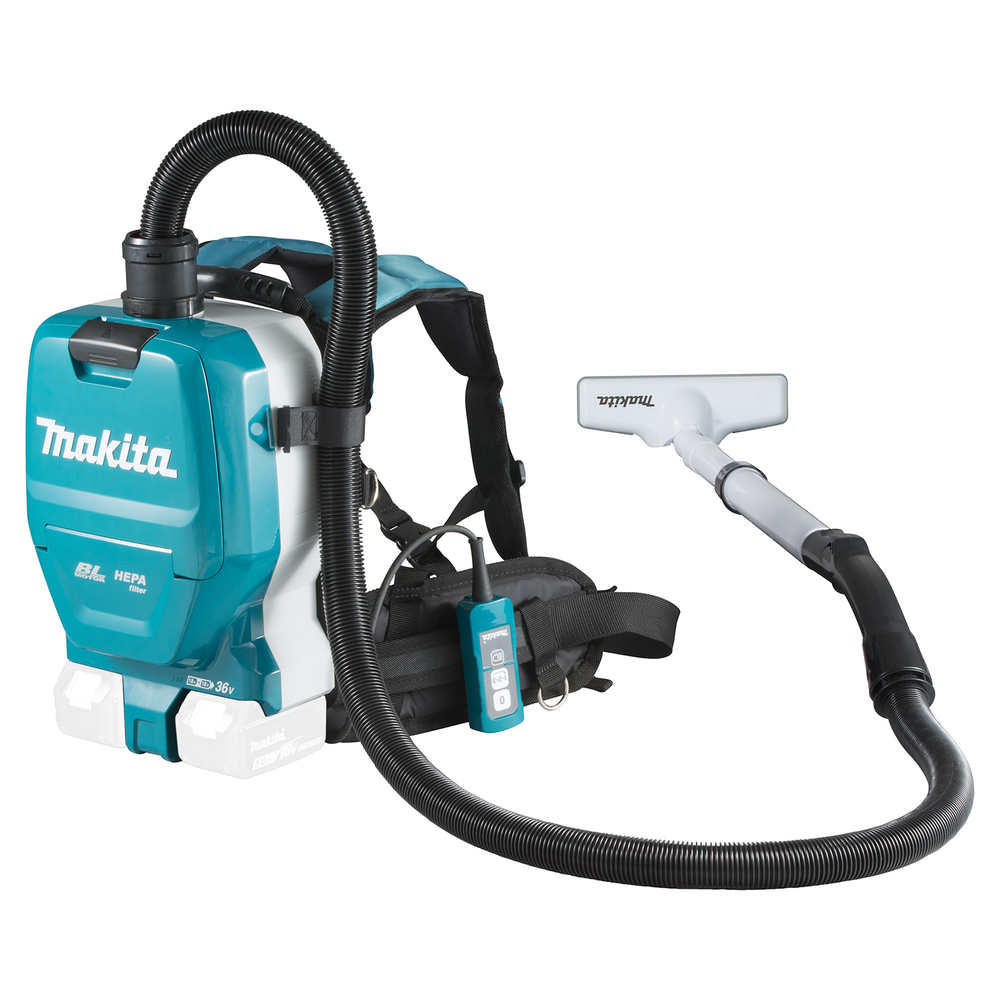 DVC261Z – Vacuum Cleaner LXT®
SG150 – Wall Chaser