Product Description
Powerful Cordless demolition Hammer delivers the power, speed, and run-time for corded demands, without the cord.
More than just a padded handle, AVT is an internal counterbalance that uses air pressure to move counterweight pistons in the opposite direction of the drive piston to actively reduce vibration.
"Soft no-load" function automatically reduces the speed of the motor
when idling to help increase tool life and performance.
5-stage max speed selection enables user to match the speed
to the application for greater versatility.
Extreme Protection Technology engineered to channel away dust and water for increased durability.
Auto Wireless Start Function Connects to compatible dust extractor
via Bluetooth. Dust extractor starts automatically when the tool starts.
Also dust extractor stops on its own when the tool is in rest.
User Benefits
Twin LED lights with preglow and afterglow functions for better illumination and more accurate work
Constant speed control automatically applies additional power to the motor to maintain speed under load to complete the most challenging jobs
| Specification | |
| --- | --- |
| IMPACT | 950 - 1 900 min⁻¹ |
| IMPACT ENERGY | 20,9 J |
| SOUND POWER LEVEL (LWA) | 103 dB(A) |
| SOUND PRESSURE LEVEL (LPA) | 92 dB(A) |
| NOISE UNCERTAINTY (K FACTOR) | 3 dB(A) |
| VIBRATION: CHISELLING | 6,6 m/s² |
| VIBRATION UNCERTAINTY (K FACTOR) | 1,5 m/s² |
| PRODUCT WEIGHT | 10,1 kg |
| PRODUCT DIMENSIONS (L X W X H): | 574 x 146 x 324 mm |
| BATTERY PROTECTION | Yes |
| TOOL WEIGHT WITH BATTERY (EPTA) | 12,0 - 14,5 kg |
| NOMINAL BATTERY VOLTAGE | 2 x 40 V |
| VOLTAGE XGT | Yes |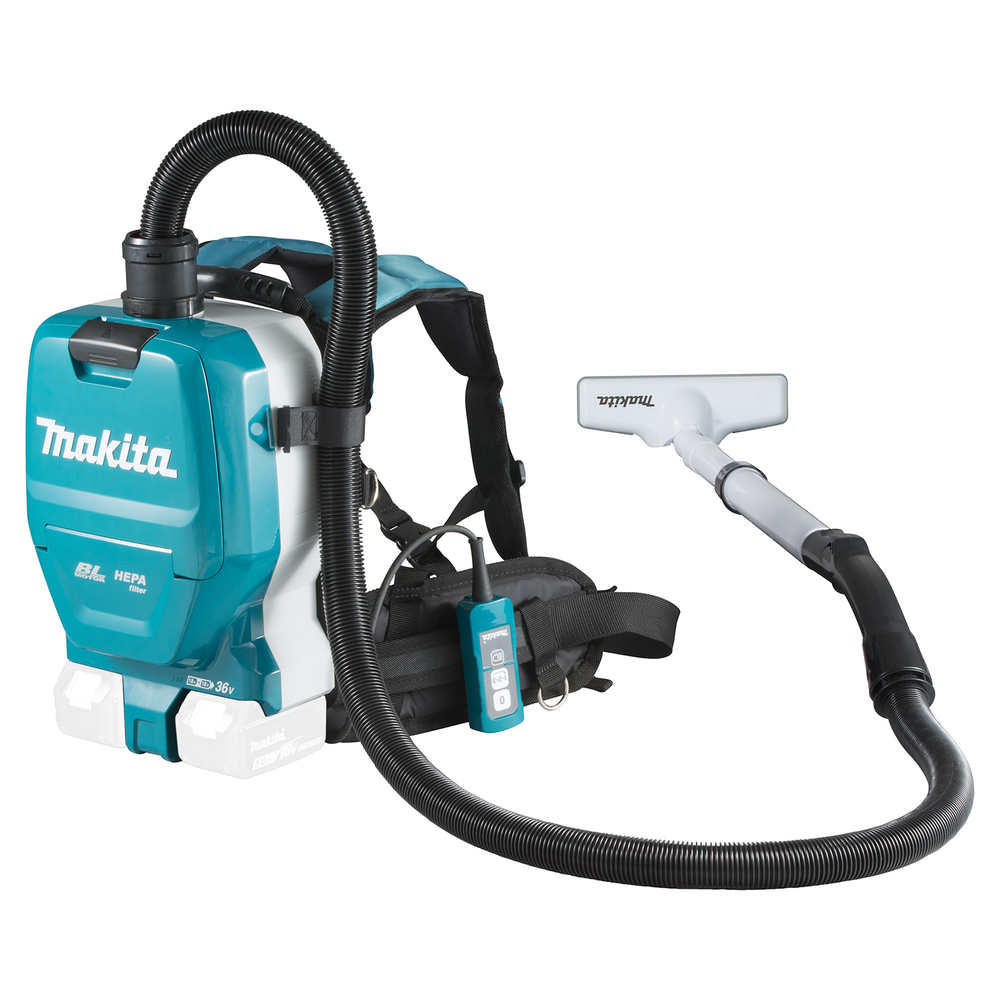 DVC261Z – Vacuum Cleaner LXT®
SG150 – Wall Chaser