Product Description
– Compact and Lightweight design.
– High suction power (125W) with brushless motor and maintain the high suction power even if the battery voltage drops.
– Maintain air flow when the filter is clogged.
– Maintain the high performance while using the cleaner with cyclone attachment.
– Quiet operation and Low vibration.
– Quick dust disposal with capsule type dust collection box.
– Equipped with efficient two-stage HEPA filter that captures 99.97% of particulates, 0.3 microns and larger.
– 4 mode suction power allows the user to adjust the suction power according to the task.
– Mode memory function starts the cleaner on the last mode it was
used in.
– LED light illuminates the work area and acts as a low battery indicator.
– Pipe locking system prevent the pipe from accidentally coming off.
– Nozzle assembly with 180 degree swivel neck for easy maneuverability.
– 129minutes continuous operation (mode 1) (using 4.0Ah XGT battery).
| Specification | |
| --- | --- |
| Voltage XGT | Yes |
| Nominal Battery Voltage | 40 V |
| Battery Chemistry (Ni-Cd / Ni-MH / Li-ion) | Li-ion |
| Battery protection | Yes |
| Air volume | 1.2 m³/min |
| Max. sealed suction | 210 mbar |
| | 80 / 40 / 25 / 17 min |
| | 128 / 64 / 40 / 25 min |
| Tool weight with battery (EPTA) | 1.7 - 2.3 kg |
| Product Dimensions (L x W x H): | 1 081 x 113 x 158 mm |
| Tank Capacity for Dust | 0.73 L |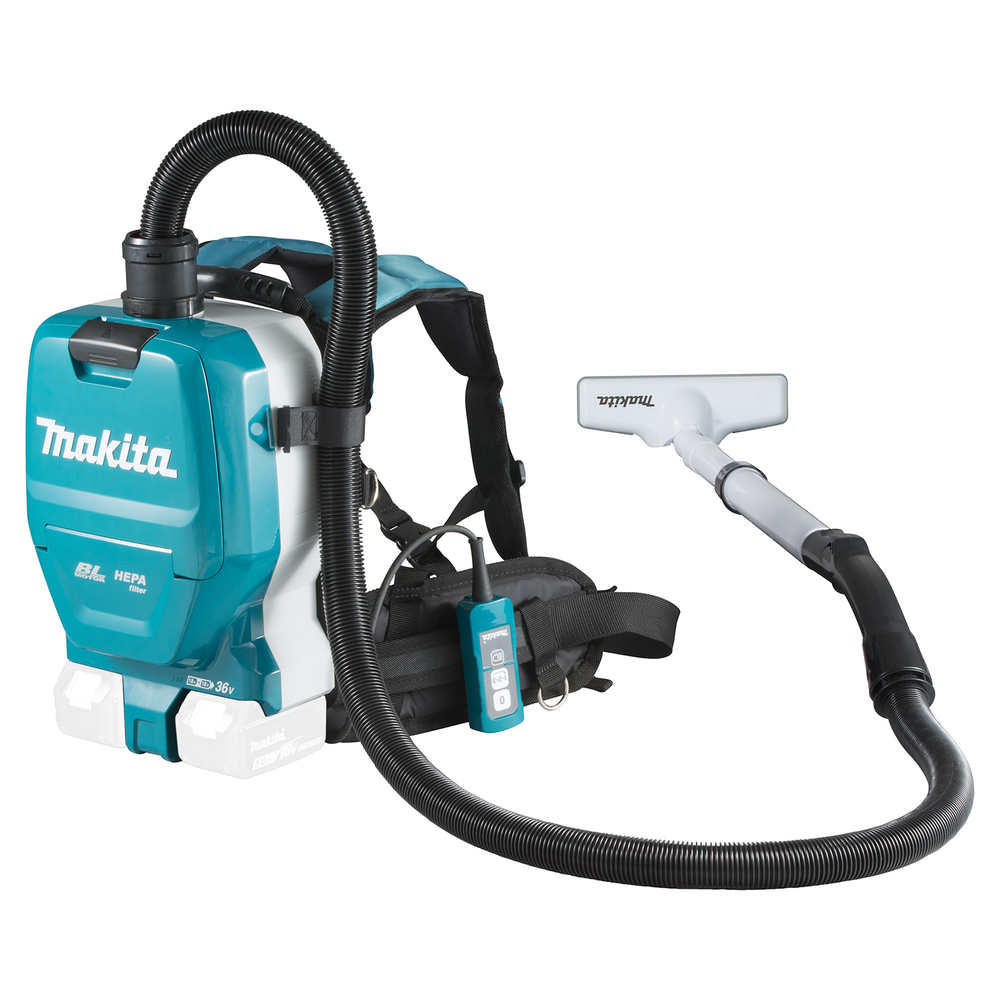 DVC261Z – Vacuum Cleaner LXT®
SG150 – Wall Chaser